1. Here Comes The Night Time
One of the joys of parenting is little tasks like getting up at 4.15am every Saturday morning to drop my daughter to her ice skating lessons.
Due to that early morning appointment she couldn't come to this game, but when I began the delicate process of negotiating her wake up at 4.20am, her first question was
"Did we win last night?"
. She is only 11 and therefore hasn't progressed on to the more relevant
"How much did we lose by?"
but no doubt she will reach that stage soon enough.
As I looked into her naive young eyes I couldn't help but savour the moment. The innocent years before you hit secondary school and suddenly there are lots of Spurs, Arsenal, Liverpool and Man Utd fans with displaced fathers to highlight the true horror of being a young Hammer.
Upon telling her we had lost 5-0 she pondered this for a moment before looking at me with the pure face of someone who has never heard of Oldham and asked me
"Is that our worst ever cup defeat?".
And there is the rub. Because after losing 5-0 at home it doesn't seem unreasonable to ask that question, and yet
this wasn't even our worst Cup defeat against Manchester City in the last three years.
I'm sure glad those days of embarrassing cup defeats are behind us
2. We Used To Wait
This game didn't start well. Outside the ground there were queues at each set of turnstiles, which appeared to be a mix of the post work kick off ensuring everyone turned up at the same time, several new fans taking advantage of the cheaper prices, tighter security and some good old fashioned garden variety West Ham incompetence.
By the time we got through there was barely enough time for my ears to start bleeding from the megasonic PA before we were off. Dimitri Payet was on the bench having looked totally uninterested against Man Utd on Monday, but Pep Guardiola wasn't feeling quite so relaxed as his counterpart, Bilic. City started with Aguero, Toure, De Bruyne, Sterling and the magician that is David Silva meaning that watching this one was rather more an exercise in hope than optimism.
Curiously, we weren't too bad for half an hour. Manuel Lanzini was at the heart of all our best play as he flitted about with intent and showed the ability to transition us from one third of the pitch to another with a slip of the shoulder. Sadly, Silva decided he'd had enough of that shit and suddenly took hold of the game like Wayne Rooney grabbing his first Stella of the evening.
Despite the vague promise of our early play, Winston Reid was our busiest player, turning in a heroic thirty minutes of blocking and tackling as the rest of our back four took the opportunity to update their iPads and generally stand around doing anything other than actual defending.
Sadly this couldn't last indefinitely and when Pablo Zabaleta popped up in the corner of our box he dangled out a leg, felt some Italian skin and then Phil Jones'd the fuck out of it. As is required under FA rules the team with the better looking balance sheet gets the decision, so referee Michael Oliver took a quick gander, snorted at our turnover and gleefully pointed to the spot.
Reid and Ogbonna had an almighty moan, but it made no difference and Toure barely squeezed his shot past the diving Adrian. Thereafter followed an entertaining couple of minutes as Ogbonna dramatically removed his gloves, raising the brief hope that he might challenge Zabaleta to a duel which would at least have raised the entertainment quotient, but sadly he was just being dramatic, as was Sofiane Feghouli who somehow managed to put a shot wide of an open goal moments later, thus summing up his entire West Ham career in one fell swoop.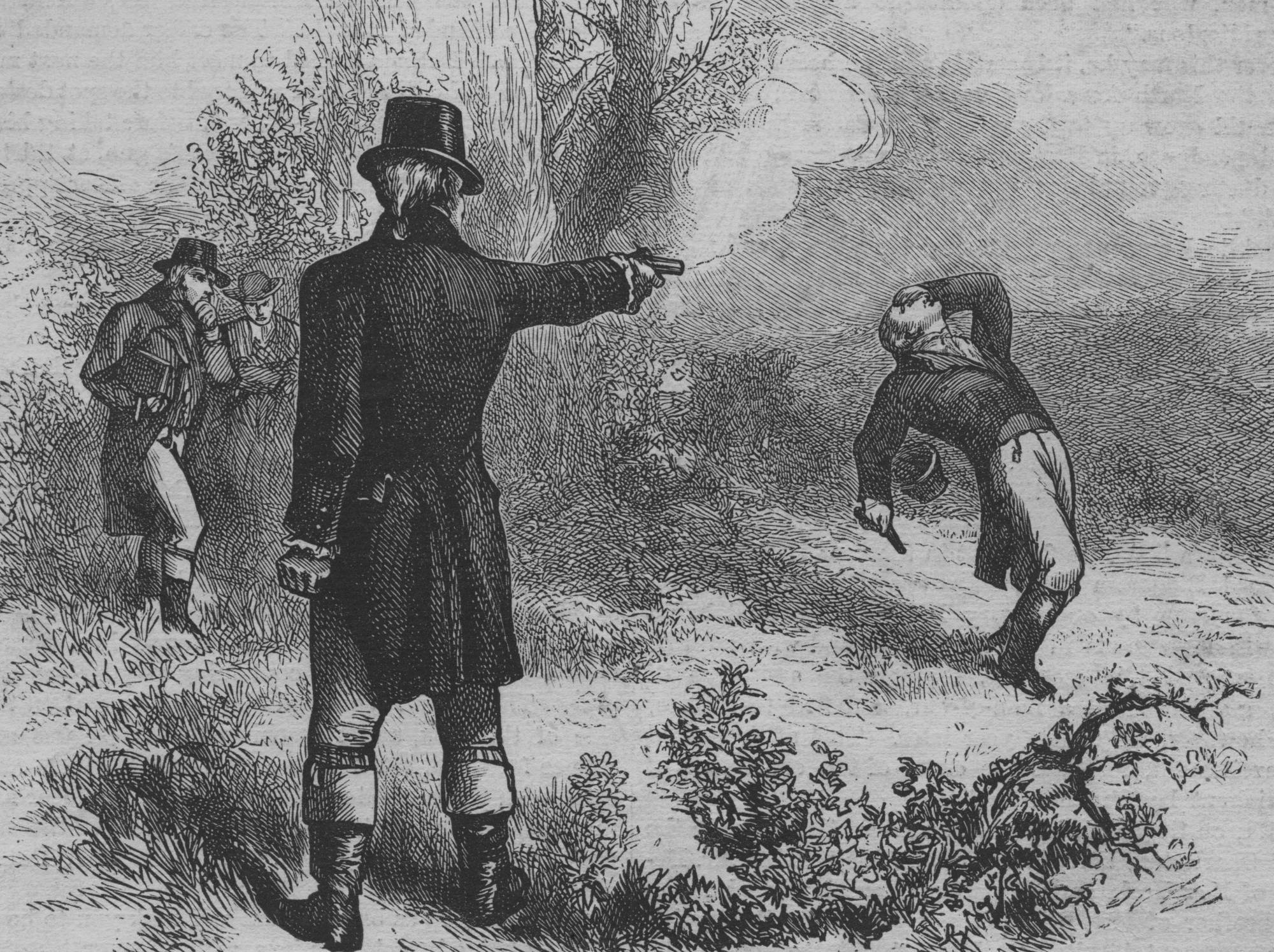 Zabaleta goes all Phil Jones
3. Cold Wind
The problem with West Ham circa 2016/2017 is that going a goal behind is the death knell for any hopes we may have of winning a game. We have regained just two points all season from losing positions (Middlesbrough (h) and Liverpool (a)) and have won only two games where the opposition have scored a goal (Chelsea (h) and Swansea (a)).
Armed with that knowledge, and with no positive memories at all of the stadium in which they play, the team fell apart with impressive speed. Ten minutes later Havard Nordtveit turned into his own net under pressure from Raheem Sterling, before the wizard Silva made it three just a minute later.
By now Toure was just shuttling up and down in a straight line like a less mobile version of Shaquille O'Neal, as various £50m players rotated around him and we essentially gave up.
It should be noted that at this stage Silva had changed in to a top hat and tails and was waltzing around looking like the game changing maestro that we wish Payet was. His performance was brilliant and he should have got a standing ovation when he was removed but I think most of us felt that would have been a bit embarrassing as it was only against us.
Sergio Aguero, anonymous all evening, popped up to score a fourth immediately after half time to kill everyone's spirit, and then John Stones - who couldn't win an aerial duel if you gave him a fucking Messerschmitt - rose unchallenged to head in a fifth.
Guardiola apparently doesn't like Bilic much, as he then brought on Fabian Delph which is like going down to ten men and is frankly just taking the piss.
4. Black Mirror
Objectively I actually can't get too upset about this result. The four players who scored for Man City tonight cost them £135m (£179m if you include Sterling). Our most expensive ever signing is Andre Ayew, who was ludicrously over priced at £20.5m and would still have been the cheapest player in Man City's attack tonight.
But the result pales against the performance. The manner of this defeat was so abject, so pathetic and so predictable that it can't help but raise concerns. After the Man Utd game it actually felt like there was something there. We had won three in a row before turning in two consecutive decent performances in defeat, and the players had seemingly pulled together in distressing circumstances. Small crumbs to be sure, but something to cling on to. It would have been impossible to say that the players hadn't played for their manager having seen them strive manfully with ten men for an hour against Mourinho's boredom boys.
And now - well, who knows? For reasons I cannot fathom, Bilic decide to bring Payet on after 70 minutes with the score at 4-0 and with the only conceivable benefit being to cup tie him, which isn't a good reason to do anything. This soul destroying, interminable waste of a season was perfectly summed up as we brought on our global superstar to run around pointlessly to try and stop us going 5-0 down.
I actually can't figure out what I think of Bilic anymore. We could easily have won at Spurs and Liverpool, and should have taken a point at Chelsea but by the same token could have easily lost at home to Sunderland, Burnley and Hull. There appears to be no consistent tactical plan or shape, partially driven by the absence of a right back which is his fault and therefore engenders no sympathy.
To be honest, this performance was like this Babyshambles appearance on French TV. It started pretty well, and then by the end you're just thinking to yourself "God, I hope they all survive this".
Just occasionally we flicker into life, like at Palace or Spurs, and suddenly the mind wanders back to last year and the exhilaration of seeing a West Ham side go toe to toe with everyone. Points taken off every side in the division and no backwards steps taken anywhere. I'd waited my whole life to see a West Ham side do that and it buys him huge amounts of emotional currency with me. But there's no getting away from it - this season has been a shambles. The only top half team we have beaten in the league all season is Bournemouth, who we robbed, and other than that we've laboured to victories against the dregs whilst saving our best performances for glorious rearguards against the top teams.
I could even stomach a result or performance like this if I had faith that the Club was actually heading in the right direction. If we had a cohesive transfer plan with an obvious strategy and lots of young players obviously recruited with that in mind, then it would be easy to ask us to buy into that. A "project" if I dare utter the word, after the failures of the Scott Duxbury/Gianfranco Zola era, is what we probably need.
Sadly, there is no such wagon that we can hitch our stars to. This aimless, directionless season has sucked so much life from the Club that optimism is as absent as that mythical stadium Wi-Fi we were promised eons ago.
I wrote last week that I would have rested Payet, and I stand by that - he wouldn't have made any difference - but that capitulation was unacceptable. Tellingly it was that similarly risible 6-0 defeat at Eastlands which marked the moment that many fans turned their backs on Allardyce. Many more of these and Bilic will be getting a lot more time to spend with his new baby.
5. Une Année Sans Lumière
If you spend any time on social media, you'll have seen everyone get very excited at Dimitri Payet "liking" a Tweet from a Marseille fan suggesting he return there after this debacle. If there is one thing that being on social media has taught me it's that social media is not the world, and doesn't reflect terribly well the real universe outside. I mean, how much credence should we be giving a platform that allows men to send unsolicited pictures of their genitalia to women, and does absolutely nothing to weed out racism, anti-semitism, xenophobia or any of the other platforms on which Donald Trump won the US presidency?
As an echo chamber, Twitter is loud and useless and best ignored. But let's be honest, Payet is not long for this corner of East London. I can see the attraction of Marseille, although I keep looking at these fees from China and wonder if he wouldn't fancy Shanghai for a year or two.
Honestly, I hate that we have got to this position but we are clueless, he has lost interest, is nearly thirty and so many players simply fall off a cliff at that age. Kaka, Ronaldinho, Robin Van Persie, Fernando Torres, Wayne Rooney - all have sparkled brightly before declining precipitously somewhere close to the big 3-0.
In an ideal world I envision lots of one sided deals where we ship him off somewhere and get young, affordable players in return. To Arsenal for Iwobi and Ramsey. To Man Utd for Martial and Rashford (we should actually offer this - never fail to give Man Utd an opportunity to do stupid things). To PSG for Rabiot and Moura. Except those are all ridiculously lopsided and of course, I doubt we'd have the nous to ask for those players back anyway.
Instead it will be for cash which is terrifying as it means David Sullivan will be spending it which means no plan, no strategy, just lots of money thrown at lots of players (and agents, of course). It'll be Rio all over again.
Our best case scenario is now is that he hangs on for a while, doesn't sulk and then a drunk Chinese club decides to try and one-up that £60m deal for Oscar.
6. Wasted Hours
As all this destruction was being wrought around him, Andy Carroll stood watching impassively like our very own Colossus of Rhodes. You wouldn't want to have to outjump him but going round him doesn't seem too tricky.
There was no pressure on the ball anywhere tonight, but in the modern game that starts from the front and Carroll simply isn't mobile enough to get around to do the necessary pressing.
Our best periods in the last couple of years came when Sakho and Valencia were able to hound opposition back lines and force them into ceding possession in bad areas. Now there were two of them, so a direct comparison to Carroll is unfair but the reality is that Bilic seems unwilling to pair him with anyone, meaning that better sides are able to pick us apart. It also seems clear that Bilic wants to play him at any opportunity - and why not given that I suspect an old centre half like Bilic hated playing against players like Carroll - but has no clear plan for playing to his strengths.
It seemed we might have stumbled upon such a method against Swansea but on reflection it does seem like that really was "only" Swansea after all.
I think there is a clear role for Carroll but it has to be with a partner, or alternatively as a thirty minute battering ram at the end of games. It's one of the things that makes this transfer window so fascinating/terrifying [delete as applicable]. Are we trying to augment Carroll and make him more dangerous or are we moving away from him with a view to trying to recapture the mobile pairings that served us so well over the last twenty four months?
Or Option C - are we writing out the names of all the players we've heard of and using a magic eight ball to decide whether to bid for them, and how much? Hence, "Robert Snodgrass - £3m".
7. Intervention
The most co-ordinated West Ham move of the evening
By far the most entertaining moment of the night came when two highly inebriated Hammers fans ran on to the pitch with seconds remaining and re-enacted Zabaleta's dive. I felt that Iron Man made a little too much contact on Spider-man if I'm honest, but it was still the most well put together move of the evening by anyone in a West Ham shirt.
8. Black Wave/Bad Vibrations
With eight days gone of the transfer window, we've already got off to the kind of start fans have been dreaming of. In case you missed any of it:
- an article appeared on the Clubs official website written by the West Ham "Insider" revealing ill disguised bids for Moussa Dembele, Scott Hogan and Jermain Defoe. Primarily this article was a crime against grammar, looking as it did like a GCSE submission, but it was clearly produced with the blessing of somebody very senior within the Club.
- brilliantly, the following day, David Sullivan then denied in print that we were interested in Dembele (despite the fact we should be), thus creating possibly the first ever situation where a professional football club have removed tabloid newspapers from the chain altogether and are just starting and denying their own rumours.
- as our transfer plans were leaked all over the place, it became clear that two of our top targets were Defoe and Glen Johnson. You'll remember them playing in our relegated 2002/03 team. Fourteen years ago.
- a column then appeared on The Sun website written by
@exwhuemployee
confirming all of the various targets and deals.
- Karren Brady then announced publicly that the "Insider" column would no longer appear, despite the fact that it can only have appeared with Board approval in the first place.
Now whether you're a fan of our Board or not, that is an astonishing amount of mismanagement to cram into eight days. It's like Basil Fawlty is running our PR operation.
A transfer window you say?
Let me say this - I have a full time job, a family, this blog and season two of The Man in the High Castle to get through, and I will still willingly offer up my services to manage West Ham's public communications strategy. I'll basically be doing it on the train home, and I'll still do a better job than is currently being done.
The worst thing about all of this is that these leaks are at least partly deliberate in order that the Club can gauge how supporters feel about the potential signings. You may remember them deploying this tactic previously and deciding not to sign Joey Barton and El Hadji Diouf as a result. Here's the thing about that - it's beyond stupid. For the love of God, have some faith in your own processes and discard public opinion.
The decisions makers at the Club need to settle on a strategy and stick to it. Ideally that strategy would involve them hiring other people to make the decisions, but that seems unlikely, so if nothing else it would be preferable if they simply went ahead and did their business in private like every other team.
9. Ocean Of Noise
Which brings me to the thorny business of
"in the know"
West Ham fans. The most prevalent of these is ExWhuEmployee, who started as a Twitter user and then started
The West Ham Way
website. Now I have never met Ex, never attended any of his live events and I only listened to his Podcast on Wednesday for the first time given that I knew I'd be writing this column. I've had no personal interaction with him and I doubt I ever will.
Truthfully, I read his update columns and that's about it. I take the columns as fact as they are clearly from very reliable sources within the Club. In fact, Jack and David Sullivan have been guests on the podcasts, so I'll be honest and say that I consider the columns to be direct from the Sullivan family. Indeed, several columns have referred to "the Sullivans" really liking certain players which is somehow horrifying and yet not even remotely surprising.
If the Club wanted to shut this leak down it wouldn't be terribly difficult, and therefore one can only assume that they are happy for the information to be public. I have yet to come up with a viable reason as to why this could ever be a good thing.
Tangentially, I once went to a gig when I was a hip young thing to see the then up and coming band The Bluetones. It was a weird gig as they played their songs and the crowd responded at best half heartedly. I read the NME review a few days later and it described the audience as a "hands behind their back, impress me, London crowd".
Well, here's the thing; we should put our hands behind our backs and simply say to the Board... "impress us".
No more bullshit leaks, no more promises of £30m strikers followed up by loan signings, and no more unofficial Twitter polls on players. Just do whatever the hell you're going to do in silence and when we see the signings standing three miles from the pitch at the London Stadium with a scarf above their head in a £300 designer t-shirt that looks like a rag, then we'll give it all some thought.
As for Ex, scrolling through my Twitter timeline last night I can see that some fans are suggesting he no longer write his columns or tweet his updates, to which he seems to be suggesting he'll simply give out his information on his podcast and write no more articles.
I'm not interested in any kind of online spat with another West Ham writer, not least because I am very well aware of the difference in reach between our two sites. The H List is read by a few hundred, most of whom I related to, as opposed to the many thousands who read the other sites. I doubt I speak for very many.
But my tuppence worth is this: if there is even a 1% chance that having our transfer affairs in public is placing us at a disadvantage then why bother? Satiating the interests of fans who demand to know the Club's every move as they are being made is not a good reason to do anything.
So yes, personally, I would like to see all the online transfer updates stop and West Ham announce their transfer business through Sky Sports News when the deals are complete. Just like every other team does.
10. Suburban War
I see that the board are now the subject of various online petitions and action groups. I can't deny that I can see why people are frustrated. The unprofessional nature of the transfer activity, the team is crap, the stadium is divisive and Phil Jones is still rolling around the concourse. It's not earth shattering to say that things could be better.
But I did notice that there were Supporter Liaison Officers at the exit gates on Friday night. This was something Karren Brady had promised during the week and there they were, in one case listening dutifully as some lunatic seemed to be berating them about a lack of a right back.
This is a good example of why I don't understand how Brady gets vilified. I get the very many charges levelled against her, but to me she seems determined to try and solve problems when they arise. I have no idea if other supporters found the SLO's to be useful or not, but as someone who has fallen foul of our ticket office frequently this year, I could see clear benefits to them being around outside the ground.
Now Karren, about that Director of Football...