1. Winter Is Here
A friend of mine once said that if you're ever unsure whether to read a book, then check to see if it has a map of an imaginary land in the front. If it does, bin it. Sadly, I ignored this rather sage advice a few years ago, and embarked upon the Song of Ice and Fire books that later spawned the Game of Thrones TV show.
They started well, interesting and lively, and then gradually lost their lustre over time as all the stuff that made them good in the first place was replaced with overblown self important ideas as the author began to believe in his own infallibility. You're probably beginning to see where this is going.
If you follow the books then you'll know that the Starks have a saying - "Winter Is Coming" - and are currently having a bit of trouble with marauding hordes from the North.
So, yeah, having watched this pitiful capitulation tonight, I think it's safe to say that winter is here.
Oh Christ...that's...that's Masuaku
2. Ours Is The Fury
Let's not beat about the bush here, West Ham were fucking abject tonight. I'm well aware that I wrote only two days ago about how I would prioritise the Arsenal game over this game, and I stand by that. As this 90 minute nightmare shows, we are not very good, but not prioritising a game is a long way from not trying.
From the start, there was absolutely no sense of belief that we would get anything from this fixture. Whatever brittle confidence existed disappeared as Ibrahimovic gave Man United the lead after just 90 seconds. In fairness it was a well crafted goal as Rooney and Mkhitaryan combined beautifully to allow the Swede to lift it over the advancing (and apparently newly qualified as a ninja) Adrian.
Michail Antonio was on the wrong side of his man once again, but there's not actually any point in saying that any more as it happens all the time and by this stage we all realise that an actual functioning right back would be significantly more useful to us in defensive areas than Antonio. In fact, a life size cardboard cut out of Desmond Tutu would be more use to us back there than Antonio, but I digress.
Our only attack of the first half, indeed perhaps the entire game, got us on level terms but once we conceded immediately after the restart that was all she wrote.
I can take losing, for I am a West Ham fan, and if I couldn't then the last thirty five years would have been a very difficult time indeed. But I like to see some fight in my team. It's OK for me to not think we can win tonight as I am not being paid to do so. These guys are professionals. The very least they owe us is to work hard, be diligent, maybe run about a bit and to perhaps mark ANTHONY FUCKING MARTIAL FROM TIME TO TIME.
3. Family, Duty, Honour
Dimitri Payet didn't look happy tonight. Or indeed interested. His run and shot led to the first goal, but after Fletcher poked in the rebound the Frenchman just ran off as though he was seriously pissed off with missing The Missing. Now look, maybe he is, although you'd think he's been here long enough to figure out Sky +, but then maybe his planner is full of shit like Strictly Come Dancing and I'm Willing To Do Anything To Get On TV….Get Me Out Of Here like mine is and he doesn't have room to record anything decent.
But if he's upset at his own situation, I find it hard to blame him. The team around him last year got to 7th in the league and within proper refereeing reach of the Champions League.
Suddenly that has disappeared. Gone are players as good as Alex Song and Victor Moses, and in have come a succession of players who, at least currently, don't look remotely up to the task. With the usual slew of injuries (and two more tonight won't help) he has gone from the highs of last season and Euro 2016 to a relegation fight. I can see why he might be pissed off. I know I am.
But he can't do what he did tonight. This was a 76 minute resignation letter.
I can take that he gave the ball away for the second goal - that's how he plays. He's Dimitri Payet, he plays in places other people don't dare and we can't grumble when it fails occasionally as we all know the deal. But when you give the ball away, at least track back. Don't just impersonate Andros Townsend at an England squad get together and stand there pointlessly, miles from anyone. Track back, work hard. Tackle.
I L.O.V.E Payet but he can't do that again. However underwhelmed he is by the team around him, he has to get on with it. I have written before that his sale was inevitable once it became clear that we were going to be a bottom half team this season, but what we cannot afford now is for Payet to go into a tailspin in pursuit of a move in January. I suspect this will be another reason we'll spend heavily (and stupidly) next month.
Maybe this is all a massive overreaction and he'll be back to his brilliant best on Saturday and you'll all laugh at me and point, and everyone will just move on, but I'm not sure. His body language last night was terrible

. He looked like I do when my wife forces me to go to Dunelm Mill.
This is the problem with being a one man team. If that man isn't there, then suddenly you're a no man team. You're Hull.
4. Unbowed, Unbent, Unbroken
So most of this article was initially taken up by me calling the entire team a load of shithousing twatbadgers over and over again. Eventually my wife looked up from Grey's Anatomy and told me to stop saying it out loud as she was finding it hard to hear the inane shit they were over emoting on screen. I found that ironic as our long litany of injuries would probably be deemed a bit unbelievable by the folks who write Grey's Anatomy, a show that is so bonkers that the doctors actually own the hospital.
Three hamstring injuries, you say? In a week? Seems a bit unlikely
I decided at that point to leave the column until today when I would have likely calmed down and would stop calling them shithousing twatbadgers and instead moved on to calling them a useless gaggle of overpaid fuckhawks.
Excluded from my tirade, however, is Adrian. It may seem odd to say that of a goalkeeper who conceded four times, but without him it would be have been substantially more. He made a remarkable double save from Ibrahimovic shortly after the opener, and thereafter repelled everything Man United threw at him. Which was quite a bit, because all their strikers score against us ALL THE TIME.
He did have quite a bit to do all night, largely as a result of our defence apparently going on hunger strike at half time, but he made plenty of saves and generally showed the right type of response to being dropped.
His opposite number David de Gea, by contrast, spent the entire evening shivering and thinking "I bet it's not like this in Madrid". When called upon for the only time all game he fumbled a shot from Payet, and Fletcher slid in the equaliser from the rebound.
Some food for thought - these were our only two shots on goal, meaning that Man United could have played this game without a goalkeeper and it still would have finished 4-1. Somewhere Glenn Roeder is nodding approvingly.
5. Fire And Blood
It might be 2016, but how different was this to the Allardyce era or any other the other numerous pitiful capitulations of years past? I think that's what is making me so angry about this performance – we were supposed to be past this now. Gone were the days of turning up at big away games and hoping to keep the score down and not get any injuries. Now we were going to punch back, and that's exactly what we did last year.
Whether you believe that it was all luck, or smoke and mirrors, or deep voodoo shit it doesn't really matter as it all did actually happen. We took points from every team in the division, and most importantly found a way of playing away from home. That was crucial as we knew we were going to be giving up a lot of our home advantage in the move to the new stadium.
But this game just reverted back about ten years. We would have destroyed Allardyce for this, excoriated Roeder, lamented Redknapp's defensive flaws and probably congratulated Grant because at least we scored a goal.
This was directionless garbage, with no obvious attacking plan and no clear sense of how we ever intended to win a game that had to be settled on the night. There was something to commend in surviving the first half barrage, but that was mostly luck and good goalkeeping. After half time we collapsed like a Pogba, and in the end were grateful to keep it to four. I keep returning to this point, but I think it's worth considering - can you remember Southampton playing like this away from home recently? We came up together and yet the two sides couldn't be further apart in terms of how they are run, and how they are performing. I acknowledge we have injuries, and this team included some reserves, but still. Directionless garbage.
On the plus side however, this wasn't even our worst league cup performance in Manchester in the last three years. After all, who can forget Roger the Relegator and the boys and their plucky 9-0 aggregate defeat to Man City in 2014?
Thank goodness these days are behind us
6. The Winds Of Winter
With winter here, the fixture list is yet again playing havoc. After we get through Arsenal and Liverpool (a point, a point, my kingdom for a point!) we have a stretch of seven games where we play:
Burnley (h)
Hull (h)
Swansea (a)
Leicester (h)
Man Utd (h)
Palace (h)
Boro (a)
So that's six of the current bottom eight, and Man Utd at home which is always a bit of a barnburner. As much as we've been dreading the current run of games, this is really where our season will be settled.
A good run here and we can pull away from the dross and concentrate on trying to convince Payet that while Madrid is nice in summer, it doesn't have anywhere near the same access to top quality tanning salons like Loughton does. If we revert back to our early season inconsistency, however, then you could very easily see us getting dragged into a fight for which we are absolutely not prepared.
This is where January will be important and,
as I explain here
, absolutely terrifying. You'll see there that I predict David Sullivan is going to do something full on barking mad in January and it doesn't look like he's going to disappoint. Buckle up kids,
Sully's going shopping!
7. The Old Gods And The New
As is customary at this time of year, and required under Subsection E (4)(ii) of Premier League rules, West Ham players are starting to get injured. This is only remarkable in the sense that it is not remarkable at all. There is no point bemoaning injuries as West Ham pick them up like an American Civil War battalion. That said, I have long thought that we have a ludicrous injury record, so I went to
www.physioroom.com
and had a scout around to see whether we are really worse than the average Premier League team.
Starting only at August 15 2015 I took the last eighteen months as my sample size. This is not suitable for a proper study as it's not big enough, and also because that website lists literally anything that a player reports, even if it doesn't keep them from missing a game.
However, as a quick and dirty exercise it seemed as good a way as any so I ploughed on, and uncovered the following:
Over that time West Ham suffered 77 injuries, shown here:
| Injury | Number |
| --- | --- |
| Knock | 14 |
| Hamstring | 13 |
| Knee | 10 |
| Ankle/Foot | 7 |
| Thigh Muscle Strain | 6 |
| Muscular | 5 |
| Hip/Thigh | 5 |
| Groin/Pelvis | 4 |
| Calf/Shin | 3 |
| Eye | 2 |
| Illness | 2 |
| Heel | 1 |
| Concussion | 1 |
| Back | 1 |
| Facial | 1 |
| Hand | 1 |
| High Ankle Sprain | 1 |
Not all of these are created equal, of course, but you will remember the High Ankle Sprain as that was Payet when Everton took him out last year, and the back injury is Sakho and his vertebrae made out of blancmange. There is also an eye wateringly high number of hamstring and muscle injuries. I'm not a doctor, you'll be shocked to learn, but I'm beginning to wonder if anyone at West Ham is either. This seems an unnecessarily high volume of players lost to injuries that seem like they should be more preventable. Maybe the medical types among you could opine, but this just feels like the kind of area where marginal gains could be very easily made.
I did the same quick scan for some other clubs, because you need some kind of frame of reference here, and found the following:
Spurs had 76 injuries in the same time (Danny Rose being the best, listed with "fatigue" having presumably exhausted himself running after referees demanding other players be booked) but notably only 6 hamstring injuries.
Leicester had just 43, also with only 6 hamstring injuries although it should be noted that they sold the souls of all their players in order to get such luck as part of their Faustian league title win.
Free flowing entertainers West Brom had 54 injuries, with 12 hamstring problems, and also the only player who had to be sent to Fat Camp, so huge kudos to Saido Berahino on that front.


What does all that mean? Probably nothing, but in a very quick survey of four teams we had the most injuries and specifically the most hamstring strains. We do have Carroll and Sakho, who are like the Messi and Ronaldo of this particular league, but that is still an impressive haul of maladies.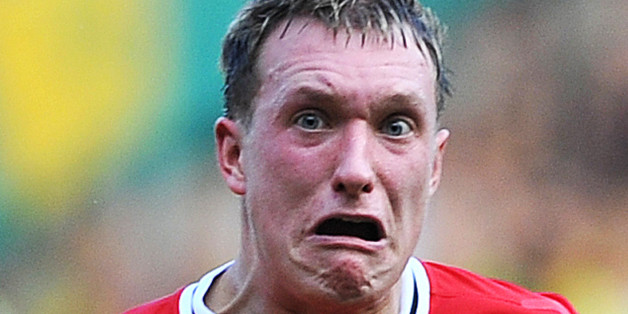 He's not even injured. He just looks like that.
8. Hardhome
For all that it might not seem it, our home form is what will keep us up. We have so far taken eight points from our home fixtures and four on our travels .Admittedly we've played much easier teams at home, but we've been equally shit everywhere we've played so I'm not sure that's mattered.

It doesn't seem like it right now, but the London Stadium is our friend. In that run of seven games where we participate in the Premier League Survival of the Unfittest, five of the matches are at home.

Arsenal will be an interesting test in that regard. Our best performance of the season was against Chelsea, under lights and at home. If we can regenerate that atmosphere, and find two functioning full backs, then we might have a shot on Saturday. I doubt it, as Arsenal have had the wood on us for years, but anything is possible.