1. The Reversal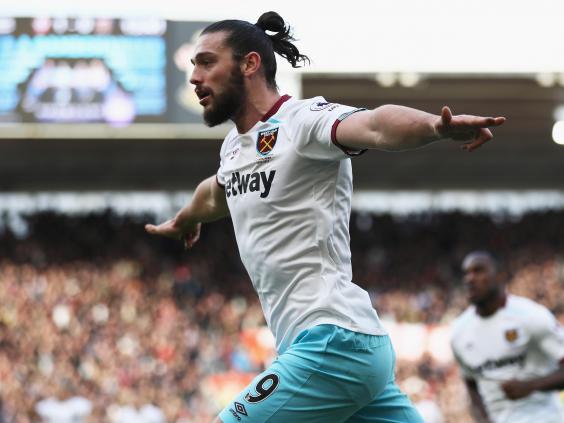 Our pissed Geordie octopus done good
Well, that was quite a week. If you've ever heard the Craig David song "
7 Days
" - imagine the concept of pure banality set to music, if not - then you'll know what I mean when I say:
Sold our best player on Monday
Didn't buy a right back on Tuesday
Got taken to the cleaners on Wednesday
Self flagellated on Thursday and Friday
Spanked the Saints on Saturday
Chilled on Sunday (*)
(*)
I fucking hate the word "chilled". Apply it to vegetables or not at all.
My overriding feeling at the end of this particular week is that I'm not sure any other team in the league could make finishing eleventh quite such a rollercoaster ride.
2.
A Darkness More Than Night
With the gloom from Wednesday nights mauling at the hands of Manchester City still pervading over everything, we journeyed down to the South coast more in hope than expectation. Southampton has been an unhappy hunting ground for us for ages, with our last win coming back in 2000 when both teams were playing at different grounds and we started with only three defenders and Kaba Diawara up front, whilst Harry Redknapp was presumably smoking some extremely strong weed in the tactics room.
Going into this one it felt that if we were to get anything from the game it would require us to find a way to target the new Southampton centre back pairing of Jack Stephens and Maya Yoshida. They had been thrown together after Virgil van Dijk went on the injury list and Jose Fonte fulfilled his life long dream of getting a incredible, huge new contract at the age of 33.
As it turned out, we had no time to do that as we conceded a goal after just twelve minutes to Saints debutant, and recent West Ham transfer target, Manolo Gabbiadini. The Italian, who immediately joins Robert Pattinson and Harry Styles on my list of men who look like they need a good shower, ran on to a through ball and positively bazooka'd a shot high over Randolph into the roof of the net. He looked miles offside, although replays suggested he was only marginally offside, which is still fucking offside, but it was a confident, composed finish and somewhere Simone Zaza looks on and wonders.
At that stage it felt like so far, so Man City, but we responded beautifully as Pedro Obiang sliced open that vulnerable Saints rearguard with a perfectly weighted through ball for Carroll to charge on to, like a pissed Geordie combine harvester with the brake off on a slope, and calmly slot past Forster. Interestingly, in the build up Carroll could clearly be seen yelling at Obiang to pass wide to Snodgrass, which Stephens bought like a sucker and Carroll rolled off and on to the pass - one of only three that we completed in the Saints penalty area all game.
Thereafter things were pretty even as Saints kept getting shots away without really taking them from decent areas, and it wasn't that much of a surprise when Obiang rifled home a twenty yard drive just before the break. It looked to take a little deflection on the way through but who the fuck cares, and we had the look of a team about to turn around a deficit for the first time this season.
We sealed things up just after the break when a (not very good) Noble free kick was deflected past Forster at his near post by a crestfallen Steven Davis and we took a 3-1 lead we would never relinquish. After that we took Carroll off because we can't play him too much in case he gets injured, but we can play him enough to not have to worry about getting any back up for him, and thus we saw out the victory like a proper professional team with defenders and matching kit and everything.
For the first time this season I feel like we have won a game where it doesn't have to be qualified by saying
"Yeah, but we were only playing..."
.
3. The Narrows
This game marked the full debut of Robert Snodgrass, who came in over the flu hit Manuel Lanzini. Ostensibly bought to replace Dimitri Payet, the Scotsman had a fantastic game and gave us a proper glimpse into how a post-Payet West Ham might be successful.
Contrary to expectations he didn't play as an out and out winger, and instead operated mostly in the old inside left channel. On the other side Sofiane Feghouli did pretty much the same thing, and with that narrow, constricted formation we choked the life out of Southampton.
Former Hammer David Connolly wrote an excellent
pre match piece for The West Ham Way
which highlighted both the weakness of the Stephens/Yoshida partnership, but also the attacking threat of the Saints full backs. By flooding into midfield it seemed like we restricted the typical Southampton passing patterns that look to open up space for their full backs to push into and negated their customary wide options.
As you can see from this
@11tegen11
passing network, we kept to our compact formation all day and even though Feghouli offered little in attack, he stuck diligently to his duties and was important in disrupting play.
On the other side Cresswell was able to burst forward again with some of his old joie de vivre, ironically once his French buddy had disappeared. With Payet refusing to do any defensive work, Cresswell had struggled to impact games going forward, but Snodgrass put in a Herculean shift and on several occasions he slipped Cresswell in by drifting inside to free up space on the touchline. Best of all, when the score was 3-1 and we were playing the last twenty minutes without a striker because Bilic was trolling Claude Puel, Snodgrass just ran and ran and ran some more to make up for it. I think his signing was a panicky, poorly judged decision but I'll happily admit that for today and for the short term future, Snodgrass looks a great fit.
It remains to be seen generally if this formation will work against the top 6, who will have better defences and functional, mobile goalkeepers, but this was a timely reminder that when Bilic does his homework, he has just as much ability to impact games as any other manager.
4. The Drop
What will be interesting is what Bilic does next week, when Lanzini will presumably be fit, and Feghouli, Snodgrass and Antonio will be battling it out for two places.
Intuitively it feels like Antonio would revert to a wide right role, and Lanzini would go into the hole behind Carroll and last years 4-2-3-1 would be the way forward. The thing about that, however, is that Antonio has essentially been playing in a 4-4-2 as a second striker and doing a good job of it. Carroll doesn't have the mobility to do the role on his own, so Antonio has helped him in every sense by doubling up his pressing and getting closer to Carroll to pick up flick ons and second balls.
Indeed, look at the map above and it shows Antonio was our most advanced player as he repeatedly foraged beyond Carroll. Sticking him back out wide asks him to do defensive work, which is like asking Piers Morgan to research something, and also deprives us of a central goal threat. It also forces Lanzini to play a role that doesn't really suit him, as he doesn't have Antonio's pace to get beyond Carroll, and instead is utilised much better as a late arriving runner as demonstrated in the Palace and Middlesbrough games recently.
"I'm organising a march for men's rights unless no one signs up, in which case it's a joke"
Having said all of that, I'd probably leave things as they are and bring Lanzini in to partner Obiang, giving us two mobile passers to try and play through the pressing we will face from better teams. Noble was good today, but Obiang was better and the truth is that we need support for Carroll (all we have is Antonio), two wide players (all we have is Snodgrass and Feghouli) and Lanzini should always be in the team. I don't like calling for Noble to sit out, but we need our best players playing.
5. The Burning Room
What's really interesting about that is that completely ignores our best midfielder - Cheikhou Kouyate - who was seen here being totally wasted at right back. He was forced into that emergency role as a result of Sam Byram getting injured on the same day that we decided not to get any cover for him. This was only slightly less teeth grindingly predictable than Donald Trump waking up and tweeting about some batshit crazy thing he saw on Fox News ten minutes before, every morning.
I can expend no more energy on the Olympic sized fuck up that has been our transfer policy lately, but once again the issue is less with the position itself - as Kouyate did his customary good job there -but the fact that we have to keep weakening the team elsewhere in order to cover up the lack of options.
If indeed Byram is fit next week then Kouyate must go straight back into midfield and Obiang must play, which leaves some interesting decisions about Noble, Lanzini and Antonio. Still, better having too many players available than giving game time to the likes of Arbeloa and Tore because it looks like we only have 9 men and all the lads are ringing round their mates to see if anyone is up for game.
6. The Crossing
Talking of our crazy transfer policy, take a bow Jose Fonte, who played with poise and command to bring a startlingly organised look to our back four. Even more so than Snodgrass, Fonte is a signing for the short term, with a huge premium being paid to get good performances now, before the juju starts to dissipate and his hamstrings acclimatise to West Ham and turn into spaghetti.
He has a serenity about his play that sits nicely next to the slightly frenetic, permanently angry Reid - who plays these days with the demeanour of a furious Maths teacher - and between them they did a decent job of restricting Southampton to some low quality chances.
As you can see here, Saints had tons of chances, but none as good as Carroll's and mostly we did a good job of blocking them or forcing snatched shots. Gabbiadini should have done better when presented with a decent second half chance, but he blazed it over from the six yard line and frankly still could do with a shave and a shampoo as he's looking a bit like Sean Connery at the beginning of
The Rock
.
I still don't see Fonte as a sensible signing in the long run, but on days like today when we go and win at a difficult opponent, where we never win, with no right back, one fit striker and from a goal down, it would be churlish not to acknowledge the huge part he played.
Over the next few weeks our aim should be to start reducing the volume of chances on our goal, and then to push those chances further from goal reducing their likelihood of going in. As you see here, we give up plenty of chances and are ranked on a par with Bournemouth who just let in six at Everton having taken the bold step of playing the second half with an unusual 0-6-4 formation.
Of course, stopping opposition teams from getting good chances is easier said than done, but blocking more shots, preventing successful passes into our box and generally saving more shots on target are all fairly obvious ways to reduce the threat. I see Fonte as being crucial to the first of those, and if Kouyate goes back into the centre then I would expect to see him impact on the second point.
7. The Poet
How could I have got all this way into this article without mentioning Pedro Obiang? Against a good team, and with a goal deficit, he stepped up and took control of this game like John Terry at a Champions League trophy presentation.
The pass to Carroll was superbly weighted, his goal was fucking hammered and he trailed only Kouyate in blocks and tackles. When he plays like this it is easy to forget he is just 24, and still adapting to the English game. He gave a
fascinating interview
to Jacob Steinberg of The Guardian before Christmas in which it was easy to detect his more cerebral approach to both life and football.
My Hammer of the Year is Antonio so this photo makes no sense
I have no idea how the political science degree fits in when the lads are planning their latest trip to Aspers Casino, but he has become a key part of our season as he gives us a mobility, intelligence in possession and physicality that is otherwise lacking.
I saw lots of debate over the weekend about Obiang's case for Hammer of the Year, which really does feel like the Best Editing Oscar in a season like this, but I don't think Pedro is quite there yet. Antonio has played everywhere, uncomplainingly and while still scoring all our goals and starring in about twenty highly amusing YouTube clips. That said, a few more games like this and Obiang is certainly in the mix.
8. The Black Echo
Now feels like a reasonable time to ask - has this been a good season or not? By reading this blog you'd have said "
possibly
" after last Saturday and "
Christ, no
" after Wednesday. That's kind of the point; that
The H List
is supposed to be an in-the-moment assessment of each game, reflecting the immediacy of the many rich and varying emotions that come with losing 4-2 at home to Watford and then following that up with a 4-2 shit sandwich at West Brom the following week.
We currently sit in ninth, eight points down on the same stage as last year and twelve points down when comparing results to the same fixtures from 2015-16. But still in the top half, and just five points behind next opponents West Brom. Only Leicester are worse in this year on year comparison, as the devil has apparently come calling on that Faustian pact they signed to turn into a good team last season.
If we look more closely at our record, there is some telling detail in dividing our home and away form. We have played a far weaker schedule at home, and yet possess only the 15th best home record in the Premier League. By contrast, away from home we've had a gruelling slog of fixtures and yet have returned the 8th best outcome. This despite picking up more points at home (17) than away (14).
Putting all of those things together seems to explain how deeply unsatisfactory it all feels. We've been mediocre at home, when more fans go to games and more fans get to moan about the loss of the Boleyn. By contrast, away games are obviously seen by fewer supporters and we've still lost half of those games. Welcome to the Premier League - where not many teams win away but where the Bilic counterattacking style is perfectly suited.
I think it would be easier to feel a sense of optimism if we had beaten Man City and lost this game. Swap the win at Palace for a win at Spurs and suddenly the 9th place contains a couple of big scalps, which in turn allows fans to dream a little. The very specific problem that I see right now is that our home games against good teams have been so one sided that there is nothing for us to cling on to. 1-5 v Arsenal, 0-5 vs Man City, 0-3 vs Southampton and 0-4 vs Man City. West Ham away used to be the kind of game that defined title winners, but this year it has come to define whether you are a bottom half team or not.
I think what this season really needs is a big scalp at home, in a game that matters, against a full strength opposition. We need to be convinced that we are able to punch our weight at that level again, and to do so with a bit of brio. Truthfully, what we really need is to be able to play like an away team at home, in the manner that has been suiting us so well on our travels recently. Get a win like that, and suddenly we would be taking steps to turn our new house into a home.
9. Lost Light
Here's an interesting fact - West Ham and Southampton have exactly the same size pitch (105m x 68m). The problem is that the Saints stadium allows fans to sit within a javelin throw of the touchline whereas when the ball goes in the crowd at London Stadium it has to be couriered back.
I don't think our problems at home are arising due to a bigger pitch, but instead because we're not playing very well. Teams come, frustrate us and wait for the inevitable defensive mistake and the crowd exodus. It's been a trustworthy recipe all season and never better exploited than by Man City this week. Smaller pitches like the Boleyn Ground are sometimes easier to play on as it's possible to pen teams in and not let them out, but at the same time with a larger playing area there is the possibility of stretching teams with width and pace.
In fairness, the evidence so far suggests that this is much easier with David Silva and Gabriel Jesus than it is with Gokhan Tore and Simone Zaza, and transitioning is going to take a while.
10. The Wrong Side Of Goodbye
Last time out, I linked to this
JustGiving page for Amos Nasha
, a former West Ham youth team player who is on the verge of being made homeless. The aim was to raise £1,000 to allow Amos and his younger brother a chance to get back on feet.
At the last time I checked, the fund had risen to over £6,000 and donations had been made by fans, players and the chairman, David Sullivan.
It's easy to write pisstakes of our stadium, our defending and that time Mike Marsh left because he was homesick for Liverpool and then went to Turkey before coming back to Southend. But there are lots of marvellous things about supporting West Ham too and it's nice to be reminded of it.